Easily Schedule a Bee Removal
Please contact us to schedule our bee services for First-Class, Reliable and Fast service.
You may also use our on-line request form
or you may email us directly.
Address
2372 Morse Ave. Suite 440
Irvine, CA 92614
7514 Girard Ave. Ste. 1540
La Jolla, CA 92037
Opening Hours
Monday ……………. 7:30 am – 7 pm
Tuesday ……………. 7:30 am – 7 pm
Wednesday ………. 7:30 am – 7 pm
Thursday ………….. 7:30 am – 7 pm
Friday ……………….. 7:30 am – 7 pm
Saturday …………... 7:30 am – 7 pm
Sunday ……………… 7:30 am – 7 pm
Emergency Bee Removal Service
Available 24/7
Schedule a Bee Inspection Today
Fill out our form below and we will contact you within minutes.
We can call you back to confirm details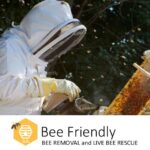 Information on this HTTPS page
is protected with up to 256-bit Secure Sockets Layer encryption.
—————————————————-
Your personal information is used by us only internally; to improve the service we provide to you.
Your information will never be sold to, or shared with other companies or parties.
We protect your privacy and personal data.
Thank you for contacting us.
Your Feedback and Comments are important to us.
Send Us a Note